One of the most popular requests is without a doubt, which are the best bars in Wroclaw. Therefore, in this post we are going to recommend the best bars in this Polish city taking into account, price, originality, atmosphere, accessibility and much more. If you are visiting Wroclaw or it is your next destination, save this guide, which will surely be very useful to discover the most emblematic places to have a drink, taste the national drink or simply spend a beautiful afternoon. There we go!
1. Predwojenna
Undisputed number one on this list of best bars in Wroclaw, of course, is Przedwojenna. As its name suggests, Pre-war, this bar is one of the most picturesque in Wroclaw. Everything inside is made of wood, with photographs, elements and decorations that remind us of the period prior to World War II. With the cheapest beer in the city, this bar offers all kinds of vodkas, to discover the Polish national drink. As an extra point, we can accompany our drink with the typical Polish snacks; Tatar, bread with pork fat and fermented pickles, while some old tango from the '30s plays in the background. Safety pin.
2. Nietota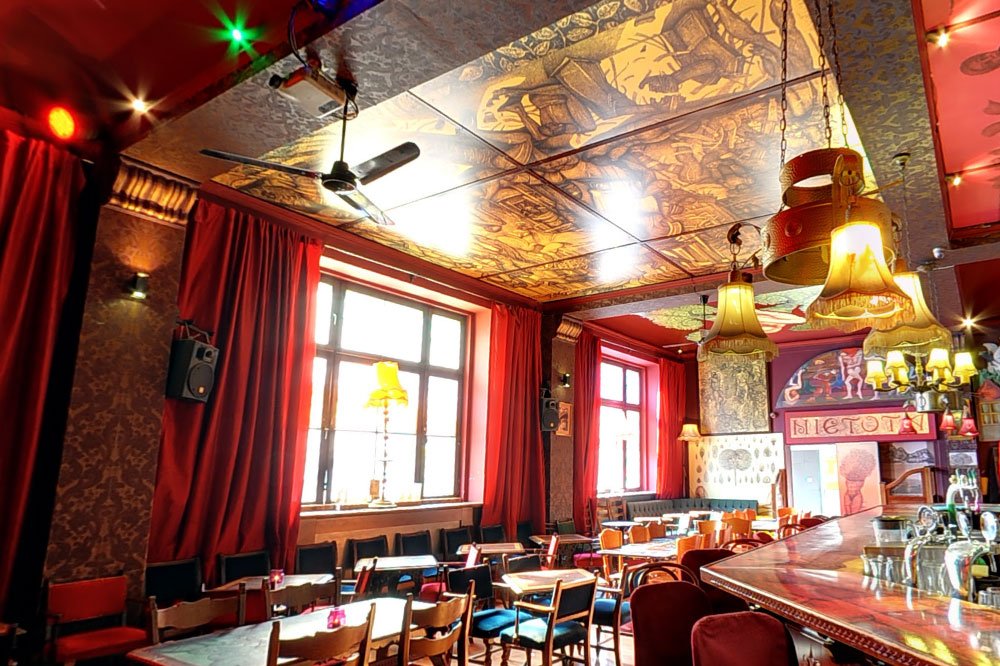 Continuing with the best bars in Wroclaw we find Nietota. Historic place of the city, its entire interior is decorated in a beautiful art-nouveau style. In addition, this is combined with a drink-bar atmosphere where concerts are held regularly. Drinks of all kinds and colours, Okocim and Kozel beers, modest but sufficient cuisine, Nietota is a mandatory stop on your walk through the city's bars.
3. La Casa de la Música
In third place, we find La Casa de la Música, a bar set in the best Cuban style, during the week it is a bar with moderate attendance. However, on weekends, the party comes together in this bar. With the best drinks, the best Latin music to dance to the night away. Including a dance floor and bar in the basement, it is one of the most characteristic bars in the city. Also located in the heart of the Main Square or Rynek.
4. Ale Browar
In fourth place in this guide to the best bars in Wroclaw, we find Ale Browar. Due to the success of the local Sto Mostów brewery, Ale Browar decided to open its doors in 2015, as the main distributor of its beers. A selection that leaves no room for indecisiveness, they have more than 45 different types.
5. Kontynuacja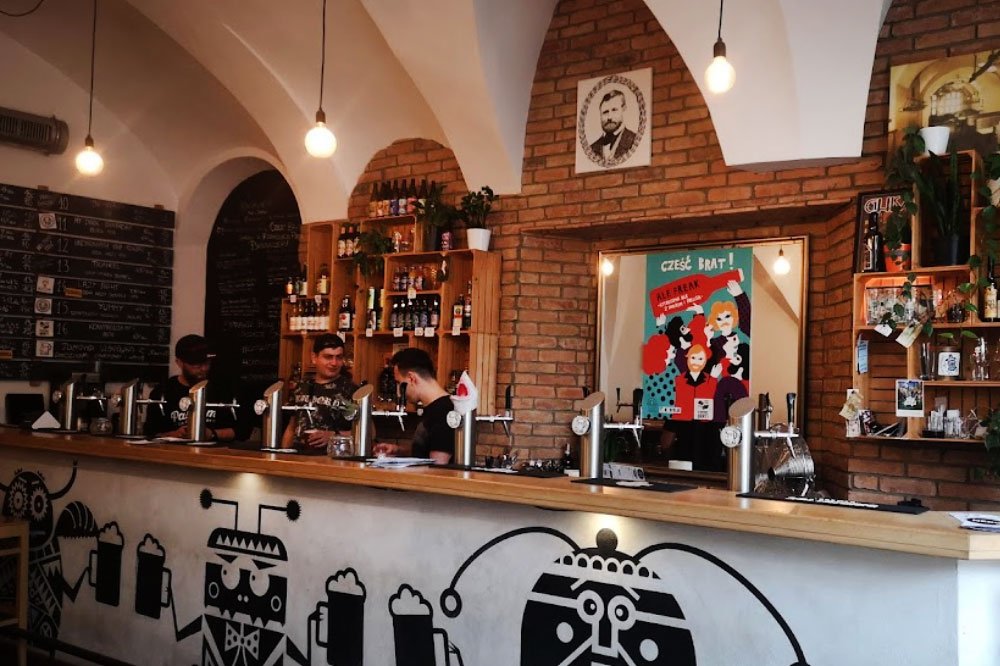 The owners of Kontynuacja have their own beer production called Cześć Brat! (Hello Brother!). Great selection of beers of all possible flavours, combined with some of the best Pastrami in the whole city. Also located a few meters from the Main Old Square or Rynek, in a small super picturesque street, it is one of the favourite places to do after-office.
6. Rumbar
Bar located in the heart of the Pokojhoff complex, in the Jewish quarter of Wroclaw, Rumbar, is a modern proposal for a young audience. With an extensive list of wines, cocktails and beers, concerts are often organized there. During the summer, it also works, a patio where the local and foreign community meets. Recommended.
7. Cocktail Bar by Incognito
In seventh place on our list of the best bars in Wroclaw, we find Cocktail Bar by Incognito. This bar is part of the Incognito café, which you find on our list of Best coffee shops in Wroclaw. In this cocktail bar, true bartenders prepare the best drinks and appetizers that you will try in the city. Not to be missed, if you are looking for a relaxed place, with soft music in the background and soft lighting. One of our favourites.
8. Z innej beczki
Z Innej Beczki is a small bar located next to Kontynuacja, Do jutra and other bars on Ofiar Oświęcimskich street, very close to the Main Old Square or Rynek. An ideal place for tasting Rum, Tequila, Whiskey or beers from around the world. Take into account that it opens its doors from 5:00 p.m. throughout the year, but they extend their opening hours during the summer. It can be a good option for those looking for a less crowded and cosy space.
9. Huśtawka
Super original place, Huśtawka, means swing in Polish. It is also located in an area of ​​the city known as Pod Nasypem (under the embankment, referring to the railway route under which it is located). Behind the famous Capitol Theater. In this location you will find many options, however, we highlight this small bar/pub for its atmosphere. With friendly attention to the public, all its interior is very sympathetically decorated. Ideal for after-office, you will find their many workers from nearby companies enjoying the beginning of the weekend.
10. AR-Bar
The last bar that we are going to mention in this list of the best bars in Wroclaw (hopefully not the last) we find Ar-Bar. A super interesting proposal since this bar with an excellent selection of beers and cocktails also has a striking atmosphere. It is completely oriented to table and role games. They also offer small concerts during the summer season that are appreciated. An important fact, the bar is in the same building as the Dwór Polski restaurant, which can generate some confusion. Simply enter this building on Rynek 5 and continue to the basement by some small stairs next to the entrance.
Summary
Here we finish our list of the best bars in Wroclaw, but we want to know your opinion as well. If you have visited any of the places we recommend or want to add a place that is not in this article, just write us in the comments! We would love to hear about your experience. In the meantime, we'll keep browsing bars to write the second part of this list.