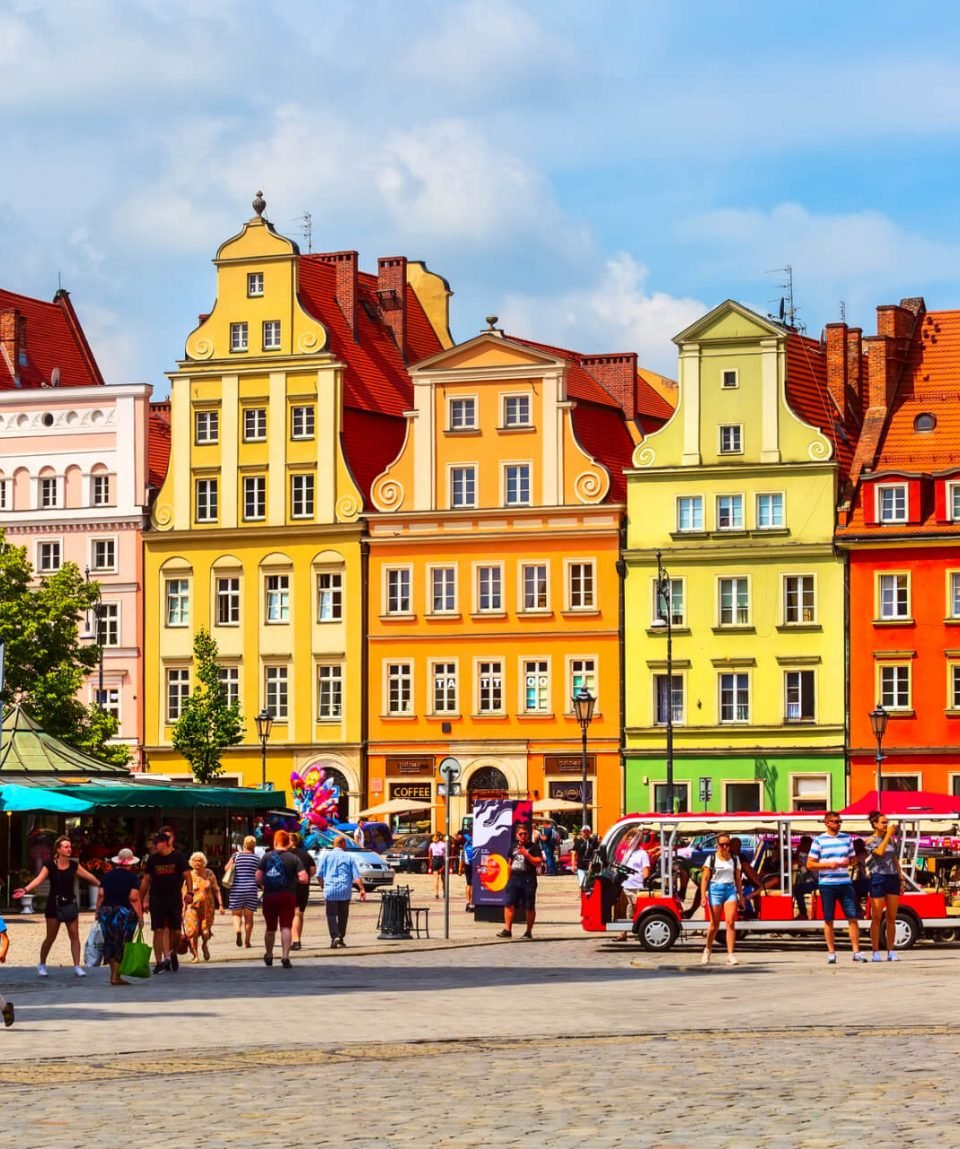 BEST OF WROCLAW 2,5-HOUR HISTORY AND CULTURE
from
15,00 zł
This walking tour allows you to get to know the city at its fullest. You can walk in a relaxed and easy way with your friendly and knowledgable local guide in English, who is going to tell you the most important, interesting and intriguing stories about the city of Wroclaw.
Reviews 0 Reviews

0/5

Vacation Style Holiday Type

City Tours

Activity Level Fairly Easy
All about the BEST OF WROCLAW 2,5-HOUR HISTORY AND CULTURE.
Wroclaw, the capital of Lower Silesia, is one of the oldest and most beautiful cities in Poland. Situated at the foot of the Sudeten Mountains, upon the Odra River and cut through by its numerous tributaries and canals, it is an exceptional city of 12 islands and 112 bridges. During this walking tour we will explore the most important and noteworthy monuments of Wroclaw. Our tour starts in the Market Square (Rynek) where you will be amazed by the unique beauty of the late gothic City Hall. We also discover the charm of Salt Square, today a lovely flower market. Strolling through the medieval streets we will come across the university campus, where the main building is a striking example of beautiful baroque architecture from the Hapsburg times. We will have time to take a short break in a local Makret Hall, where you will have some time to admire the colorful stands offering fresh fruits and vegtables. The tour concludes in the oldest part of Wroclaw, Ostrow Tumski. This location has a unique religious atmosphere, since it is packed  with  churches, convents, and  catholic institutions.  Located here is the Cathedral of St. John the Baptist. You will find out about the beginnings of Christianity in Poland but also the history of its severe destruction during the second world war.
Everyday at 10.00 AM
Meeting point : In front of MacDonald's at the market square
Address Rynek 30, 11-400 Wrocław
Please remember we are the ones with the red umbrella, explore with us the historic city center
Duration:  2:30  Hours
HIGHLIGHTS
TOUR with our knowledgeble English speaking guide
the late gothic City Hall
the enchanting Salt Square
beautiful baroque architecture of the Univeristy Building
break in a local Makret Hall
the oldest part of Wroclaw, Ostrow Tumski
the Cathedral of St. John the Baptist