1. Christmas Market at Gendarmenmarkt
November 22 to December 31, 2021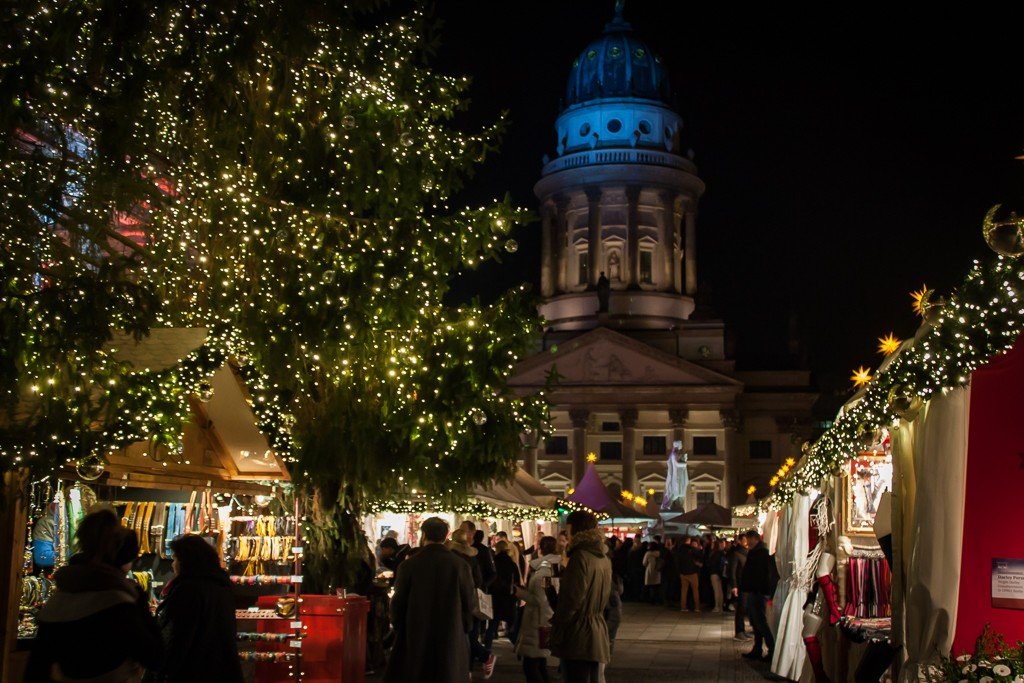 At Gendarmenmarkt, there is a Christmas mix with a homey atmosphere, where you can also find visual art, culinary delights, and old-fashioned crafts. Shows are anticipated on stage and with the attending public.
2. Christmas Market at Alexanderplatz
November 22 to December 26, 2021
During the Christmas season, the most popular meeting place in Berlin, the world clock (Weltzeituhr) on Berlin's Alexanderplatz, has strong competition with the Christmas pyramid Erzgebirge (the largest in Europe) that is installed there at this time. Of course, you can also enjoy the culinary delights and ancient crafts.
3. Christmas Market at the Roten Rathaus
November 22, 2021 to January 2, 2022
The Christmas market at the Roten Rathaus (Red Town Hall) is located around the Neptune Fountain on the west side of Alexanderplatz, and offers a breathtaking view of the Fernsehturm (the famous TV Tower). You cannot miss taking a ride on the impressive Wheel of Fortune or Around the World and ice skating on the huge ice rink installed.
4. Christmas Market at the Spandau Citadel
November 26 to December 23, 2021
The Christmas market in the old town of Spandau is one of the most beautiful and traditional Christmas markets in Berlin since it takes place in the best preserved Renaissance fortress in northern Europe and few words can describe the wonder that Christmas represents in that place.
5. Christmas Market at the Gedächtnis-Kirche (Memorial Church)
November 22, 2021 to January 02, 2022
The Christmas market around the Kaiser Wilhelm Memorial Church in the heart of the city shows its most beautiful side at this time. The giant Christmas tree installed there attracts us. And if you have not found your Christmas gifts this is surely the right place, since it offers a variety of stalls and the most famous shops in the world are in its surroundings.